Since 1984, MCWC has been equipping and encouraging Christians to bring the message of life, compassion, and love to women and men experiencing an unplanned pregnancy. MCWC partners with area churches to bring hope to thousands each year, reaching them with the gospel, transforming lives now and for future generations.
MCWC is a ministry, reaching women and men in that short window of time between the first positive pregnancy test and the devastation of abortion. If we don't speak, the only voice they hear is the world's deceptive message. We need you to share life and embrace them with grace.The urgency is real and it is in our midst. We cannot delay.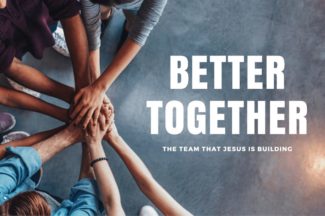 MCWC volunteer advocates and nurses breathe life and hope into the hearts of women and men! Sharing grace and truth, together we are building strong families and working to ensure the next generation receive a right to life. Learn more about this unique mission field, contact us today to arrange a guest speaker or private tour of our clinic for your group.
Patient Advocate's meet with women and men facing unplanned pregnancy
RN volunteer's perform medical intakes, provide health and prenatal education
Administrative, clerical and technology support
Special projects and event volunteers
Prayer Team
Baby Showers